Hi everyone! This is my first ever Teaser Tuesday and First Chapter First Paragraph post!
The book I'll be using for both is Loveboat, Taipei by Abigail Hing Wen.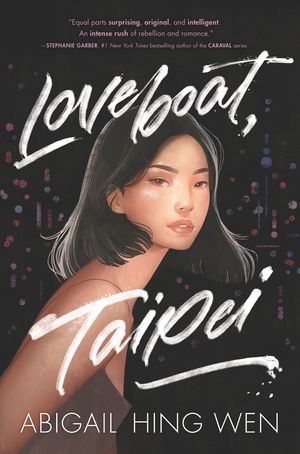 Teaser Tuesday:
Teaser Tuesday is hosted by Ambrosia at ThePurpleBooker !
The rules are as follows:
* Grab your current read
* Open to a random page
* Share two (2) "teaser" sentences from somewhere on that page
* BE CAREFUL NOT TO INCLUDE SPOILERS! (make sure that what you share doesn't give too much away! You don't want to ruin the book for others!)
* Share the title & author, too, so that other TT participants can add the book to their TBR Lists if they like your teasers!
"My fingers itch to spin a staff- but I'm stuck with paintbrushes."

Loveboat, Taipei
"And in the center of it all is painted, in a style, I'd recognize anywhere… a girl. Me."

Loveboat, Taipei
First Chapter First Paragraph
This one is hosted by Socrates Book Reviews !
All you have to do for this one is to share the first paragraph of the first chapter of the book you're currently reading:)
"The envelope drops through our mail slot like a love letter.

The familiar purple insignia-the four-petal flame spreading like a dancer's fan-sends me plunging down the faded carpet of our stairs. I text Megan:

running late b there in 5.

Then I snatch up the letter almost before it kisses the doormat."

Loveboat, Taipei
Feel free to let me know your thoughts down below + as well as what you've been currently reading:)
"And we know that in all things God works for the good of those who love him, who have been called according to his purpose."

Romans 8:28 NIV